So, how do you scale your WordPress team without the headache of hiring your own team members in-house?
Vetted expert WP developers
at your service
Pool of 35+ resources,
talents on demand
truly unlimited
WordPress tasks
Low monthly fixed cost,
no surprises
Dedicated QA team
ensures quality
Managed with
daily updates
We hire and manage WordPress developers for you
We have Only 07 Client Spots Remaining
To ensure the continued high quality of our services, we have a quarterly client intake limit of 10. As we move into the third quarter, there are just 07 spots available. Act quickly to secure your spot today!
See what our
customers have to say!
WPhut built our LMS platform from scratch, exceeding our expectations. They have kept me updated throughout the development process and provided me with regular progress reports. I highly recommend WPhut to anyone looking for a reliable team to build their web application.
Yadhu and WPhut team made an amazing Nirmoh User interface which was very important. We got very good reviews from everyone about how stunning and professional our website was looking. The team's work on developing initial WP plugins was accurate, professional, and laid out very well.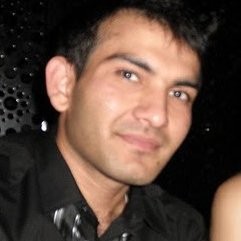 WPhut was exceptional in managing multiple projects for us. Their technical expertise and project management skills resulted in timely delivery of high-quality websites. What I appreciated most about working with WPhut were their responsiveness and communication. Easy to work with and highly recommended.
SOWMYA BIREESH
Partner, Page 99 Advertising
Frequently
Asked Questions
What is the process for requesting and tracking work requests?
Our project management (PM) tool is where you can submit all WordPress work tasks, as well as receive updates on progress and delivery notifications related to those tasks. You will receive email notifications regarding task updates, and our team will provide daily comments on progress, completion, and feedback.
Can I really have an unlimited amount of tasks?
Yes, Our WP Experts can handle an unlimited number of tasks that you create and assign to us. We prioritize and work on one task at a time, moving on to the next one once the previous one is complete.
What kinds of tasks am I able to assign?
You can assign us any WordPress-related task that you need help with. These can include new website development, customization requests, debugging, resolving conflicts with other plugins, fixing bugs, site security, theme updates, plugin updates, content migration, website migration, On-Page SEO, and working with page builders.
Who Would Be An Ideal Client For Your Services?
Our services are best suited for web and digital agencies, contractors, consultants, and freelancers. Typically, our ideal agency partner has at least three active clients.Our agency partners choose to work with us because they are either time-strapped or need more expert WordPress resources on their team.